3 Bed, 2,106 Sq. Ft., Two Story, 28' x 40'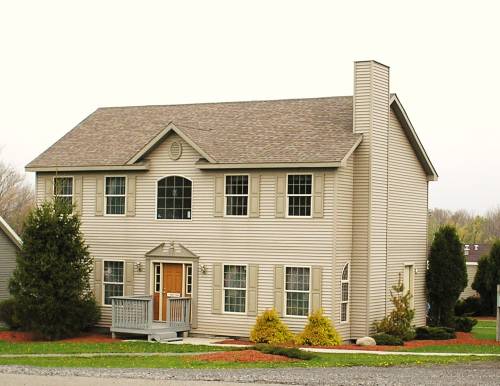 A great "Traditional" two story with 3 bedrooms and an optional 4th bedroom or retreat room. 2 1/2 baths, formal dining room for family gatherings, a large nook for less formal meals, a formal living room with a 1/2 stone fireplace, large walk-in closets and plenty of storage are a few of the great amenities you'll receive in this home.
Not in stock. Stop in for pricing.